Watch the video for the ABC's of why and how to exfoliate your facial skin by charming makeup artist and beauty blogger Gurung Diipa. 
When selecting skin care products for the face, most women concentrate on skin creams for moisturizing and anti aging. While choosing the right moisturizer and anti aging products for your skin is important, many people neglect a step in their weekly skin care routine—exfoliation. According to Rona Berg, author of Beauty, men's skin looks more youthful than women's skin because their skin is exfoliated when they shave. Christie Brinkley shared with the world on TV a few years ago that she shaved her face to exfoliate her skin. She said she learned a long time ago that the reason men don't age as quickly or as drastically as women is because they shave their faces.  Could this be the secret to Christie's enduring beauty?
Exfoliation is a skin treatment that removes or sloughs off the upper layers of dead skin cells. Exfoliate your facial skin and you will reveal the newer, more translucent layer of tissue underneath. The benefit of exfoliating (getting rid of the old, dead skin cells) is that you prevent your pores from becoming clogged, which could lead to breakouts or blackheads.
Different Methods of Exfoliation
There are different methods of exfoliating skin—physical and chemical. Popular methods are: micro-dermabrasion, chemical peels and retinoids. An excellent scrub for all skin types is bliss micromagic microdermabrasion treatment
. Using a scrub removes the top layer of dead skin cells that dull your complexion. When selecting a scrub, choose one with exfoliating micro-beads and not scrubs with coarse grains that could possibly damage your skin. The product directions indicate you can use the product daily, and two to three times a week for more sensitive skin. Most cosmeticians advise using a micro-dermabrasion kit once a week to achieve glowing skin.
Chemical peels can take a few years from your face, but are expensive. I have never had a Professional chemical peel, so I cannot talk from experience. However, I trust Bliss beauty products and they recommend bliss fresh face cleanse + peel regimen
. This is an over-the-counter peel that would work over time.
Retinoids such as Retin-A or Renova remove the top layer of dead skin cells and at the same time boost collagen in the skin.
Exfoliate Your Skin with these Different Types of  Skin Exfoliators
~~~~~~~~~~~~~~~~~~~~~~~~~~~~~~~~~~~~~~~~~~~~~~~~~~~~~~~~~~~~~~~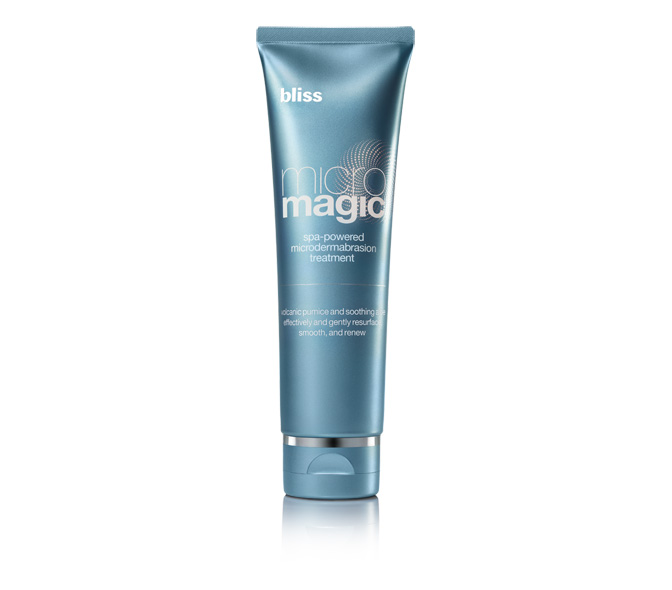 bliss micromagic microdermabrasion treatment

~~~~~~~~~~~~~~~~~~~~~~~~~~~~~~~~~~~~~~~~~~~~~~~~~~~~~~~~~~~~~~~~~


3% GLYCOLIC SOLUTIONS CLEANSER

~~~~~~~~~~~~~~~~~~~~~~~~~~~~~~~~~~~~~~~~~~~~~~~~~~~~~~~~~~~~~~~~~



Murad AHA/BHA Exfoliating Cleanser – 6.75 oz. – Murad Age Reform
~~~~~~~~~~~~~~~~~~~~~~~~~~~~~~~~~~~~~~~~~~~~~~~~~~~~~~~~~~~~~~~~~



Exuviance Glycolic Expert Moisturizer

~~~~~~~~~~~~~~~~~~~~~~~~~~~~~~~~~~~~~~~~~~~~~~~~~~~~~~~~~~~~~~~~~~